Planetary Reflexology Prices 2012
| | |
| --- | --- |
| ½ hour | $60 |
| 1 hour | $100 |
| 1 ½ hours | $150 |
Discount Cards Available

| | |
| --- | --- |
| Six 1 hour treatments ($85/each) | $510 |
| Six 1 ½ hour treatments ($110/each) | $810 |
Combined Treatments of:
Foot Reflexology (FR)
Hand Reflexology (HR)
Ear Reflexology (ER)

| | |
| --- | --- |
| ½ hour FR + ½ hour HR | $115 |
| ½ hour FR + ½ hour ER | $115 |
| ½ hour HR + ½ hour ER | $115 |
| ½ hour FR + ½ hour HR + ½ ER | $165 |
| ½ hour HR + 1 hour FR | $160 |
| ½ hour ER + 1 hour FR | $160 |
| 1 hour HR + 1 hour FR | $210 |
| 1 hour HR + 1 hour FR + ½ hour ER | $265 |
| 1 ½ hours FR + 1 hour HR + ½ hour ER | $285 |
There are no discounts for combined treatments.
House calls:
As a rule, I do a 90 minute treatment minimum for a house call. I charge an extra $75 in New York City or the East End of Long Island. This price could differ $25 more or less depending on the destination.
*PLEASE NOTE that on a house call each treatment is this price regardless of how many people are receiving Reflexology treatments in the house.
There is a 24-hour cancellation policy. In the event of a change of appointment, clients must cancel 24 hours in advance or be charged for the appointment. Appointments cannot be made by email.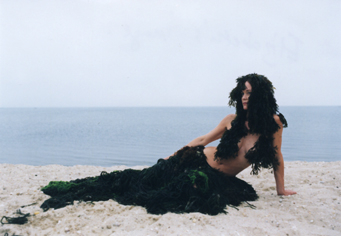 Photo by Christine Newman.